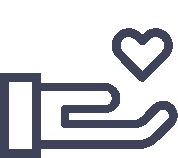 Support OUR UPCOMING PROJECTS
The Berjis Foundation is proud to support ScanaTemp with its "Free ScanaTemp for Schools" initiative.
ScanaTemp started in 2020 with the mission of supporting schools and food banks. They understand the financial limitations of these institutions, therefore, ScanaTemp started this initiative to provide a free ScanaTemp unit to schools.
Knowing that COVID vaccinations for children will still take some time, the goal is to give 500 ScanaTemp units for free to schools by August 15, 2021. There are no conditions attached, it is the commitment of the Berjis Foundation along with ScanaTemp to be part of the solution to allow our children to get back to school safely.
If you are a school and are interested in this "Free ScanaTemp for Schools" initiative, please register your school at https://www.scanatemp.com and ScanaTemp will put you on the list to receive one.
If you are interested in donating to this initiative please go to our Donate page. A portion of your contribution will go to the Nahid Berjis Sobhani Scholarship Fund.