While formally established in 2008 as a 501(c)3 non-profit organization, the Berjis Foundation has been dedicated to providing primary medical care, medical and health care education and other humanitarian activities to underserved Ecuadorians and indigenous Native Americans since 1999.
The mission of the Foundation is to provide resources, education, and support to local communities in developing self sufficiency and maintaining a sustainable growth in community development in Ecuador.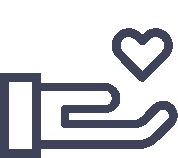 On February 3, 1950, about eight-thirty o'clock in the morning, two citizens of Kashan, Iran entered the office of Dr. Berjis and invited him to make a house call. Since there were ten patients waiting in his office, the doctor requested postponement of the call. The visitors pleaded that the case was a real emergency, and the doctor relented and followed the two men. After passing their destination six other men who had been awaiting the group attacked the physician. With knives, sticks and their fists they wounded him seriously. He was thrown from a height of about fifteen feet through a window. The persecutors continued to beat him until he was no longer alive. At least eighty stab wounds were apparent on his body. The owner of the house tried to intercede for the doctor but his efforts were futile. Members of the town gathered around and witnessed the cruel act. One of the vicious murderers washed his hands with the snow on the sidewalk. With his accomplices he went to the post office, explaining that they had killed Dr. Berjis for religious differences. These men were imprisoned. After medical examination of the body of Dr. Berjis, a groups of Baha'i's, under police protection, carried the body of the martyred physician to Guiastan' Javid' which is three kilometers from Kashan'. A Baha'i funeral was held for the distinguished doctor.